Before thinking about your email's content, your killer subject line or your irresistible offer, you should probably consider investing some time and energy in your email database first. Growing an active and engaged email list is for sure the most sustainable and profit generating investment you can make for your business; Abacusmarketing.co.uk assert that the rate at which email marketing generates purchases is at least three time that of social media, and the average order value is 17% higher than Facebook and Twitter combined.
You might be thinking "my email list has been working just fine for me" well guess what, your email marketing database degrades by about 30% every year. Which means that growing your email list can't be just a one-time task, it's imperative to have an ongoing list growth strategy.
Your subscribers might lose interest in your service and eventually unsubscribe, they might mark you as spam if they're annoyed by your emails, or they can simply change employers and thus change email addresses, bottom line is through a year of email marketing, your email database considerably shrinks, and you cannot just ignore that. The annual percentage rate at which customers cut ties with a service or company is called the churn rate. You can calculate your company's churn rate and even predict its impact with services like churn-rate.com.
So it is a fact that your email list is constantly degrading. As an email marketer, your email database is obviously NOT the element you want to disregard. And that is exactly why today we're sharing with you the most effective and free ways to grow your email list.
** **
Invest in your current email list.
Regardless of the size of you email list, our assumption is that you surely have a number of subscribers who are genuinely interested in the content of your emails, and who do open them with a willingness to read about your service or product. Our advice is DO invest in those loyal followers no matter how few they are, don't put all your focus on expanding your list while neglecting the existing one. Don't forget that the cost of retaining an existing customer is much less than the cost of acquiring a new one. Bottom line is engaged people with active email addresses are precious, appreciate their existence in your list (almost wrote 'in your life'), value it, and make sure they're constantly satisfied and almost grateful for being in your email list.
By investing, we don't mean sending them 10 bucks each (which can be an option if you can afford it heh), but rather investing time and energy on producing smart and appealing emails to keep your subscribers interested. Also, make sure to encourage your subscribers to share and forward your content.
** **
Make your Opt-in impossible to miss.
Opt-in forms are subscribers' door to your email list, so you want to make sure they're quickly noticed. What is highly recommended and works almost every time is the pop-ups, or what is called "popovers" (popups over a slightly grayed-out background.) Pop-ups are literally impossible to ignore, and they make the call to action simple and clear. Another tip to make your opt-in as attractive as possible is to make sure you have a smart seductive button, just let go the "subscribe" or "sign up" buttons! Instead try something more creative and engaging, "Make me a Better Marketer" for example or "Involve me". Make your opt-in impossible to ignore without turning it into another annoying promotional pop-up.
If you think pop-ups are a bit bold for your site, we suggest placing your feature box in high traffic areas of the site, or even make it visible in every page of your site. Don't make people dig around your website to stumble across your subscription options. Make sure your call to action is up front and easy to find and access.
** **Answer the "What's in it for me?"
Let's admit it, we all subscribed to newsletters for a 5$ coupon or a discount. This trick always works! Known as carrot content, lead magnets or bribe-to-subscribe offers, those are calls-to action that offer immediate payoff to subscribers. This reward could be free how-to guides, eBooks, webinars, white papers, e-courses, or even discounts and coupon. In parallel, use social media to promote those offers; Create a Twitter campaign to promote an eBook or a free resource to your followers that in return requires an email address to redeem, or use your Facebook Page to promote an offer that requires an email address submission.
You can also use the Facebook feature that allows you to add a call to action button on the top of your Facebook page as we did.

Use Traditional Marketing/Advertising:
We often disregard some basic and simple real life ways to help our business. Traditional marketing can for sure endorse and help our online marketing campaigns. Here are some tips to help improve your email list far from your computer:
• Collect email addresses at offline events like trade fairs for example, and add them to your database
• Organize events like conferences, meet ups, educational panels, etc. and collect email addresses at the registrations to the events.
• Use QR code in your print marketing material (flyers, posters, etc.) that people can scan to directly subscribe to your email database.
These are some tricks that will help you grow and upgrade your email list, most of them are simple and easy to implement. The most important is to be aware of how crucial your email database is to the success of you email marketing campaigns, and to work on constantly upgrading it. And one last advice that we can to give you is simply offer EPIC content, that is the ultimate subscribers magnet
** **
Tools:
We thought it would be helpful to suggest some of the tried-and-true tools that could help you grow your email database.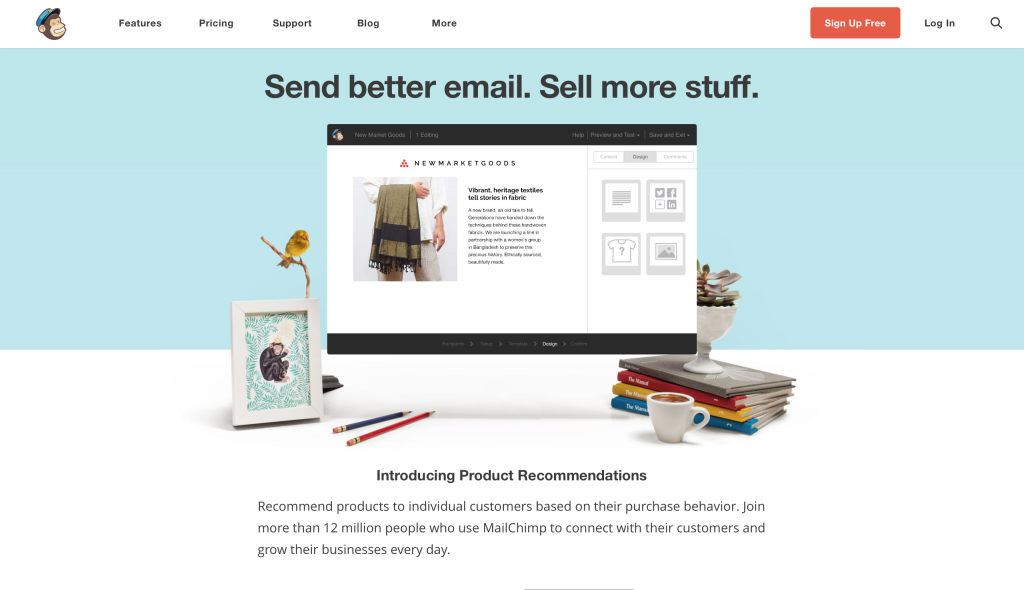 MailChimp is a web-based platform that assist you in your email marketing campaigns. It can help you design your email newsletters, it merges all your social networks and makes the content sharing easy on all platforms, it also allows you to integrate with other services you use, and it offers a tracking and analytics feature to help you follow your progress.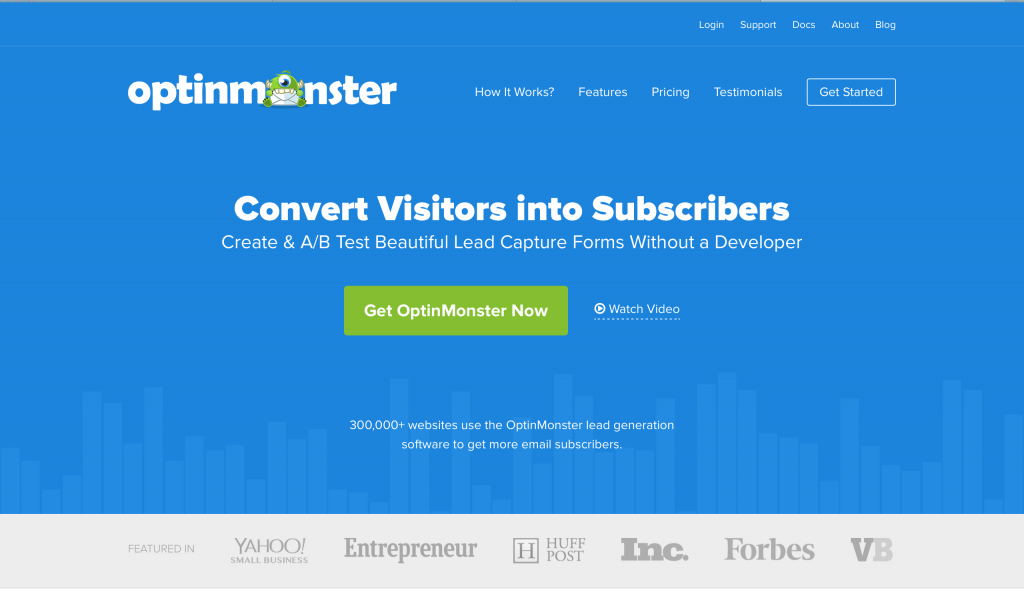 Opting Monster makes it simple to design opt-in forms and to target particular pages or even user-actions such as exit intent to display them. It also includes A/B testing and conversion analytics. It works with most popular email service providers like MailChimp, Aweber, ConstantContact, Campaign Monitor, Mad Mimi, etc. OptinMonster provides beautiful Optin forms,  a variety of option types, page level targeting, and other great features.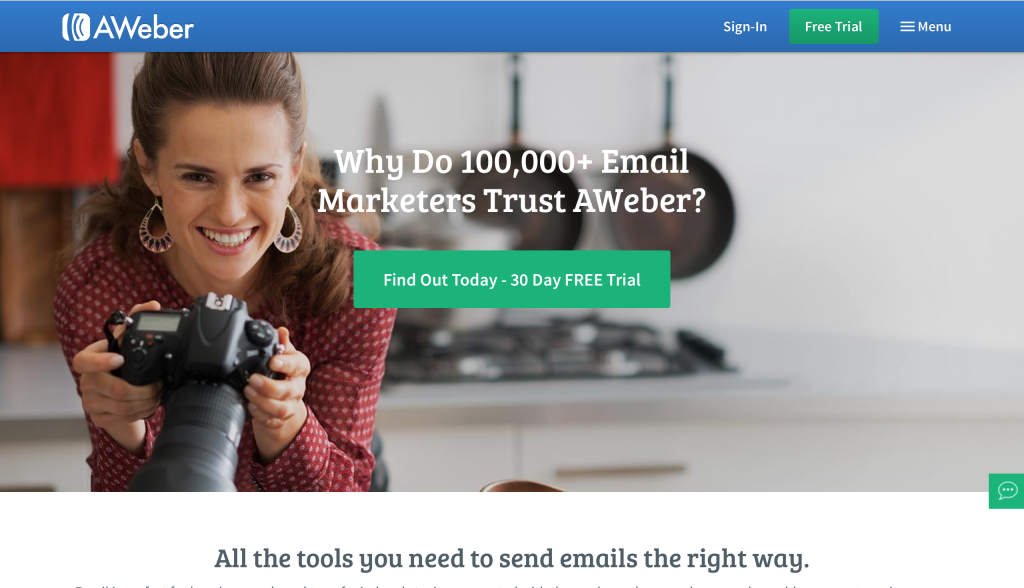 AWeber is a website-based service that allows you to create opt-in forms, grow a mailing list, manage your email subscribers and, most importantly, carry out all kinds of experiments to make sure that you are operating as efficiently as possible. It offers split testing opt-in forms, automatic follow up emails, variery of pop up opt-in form etc.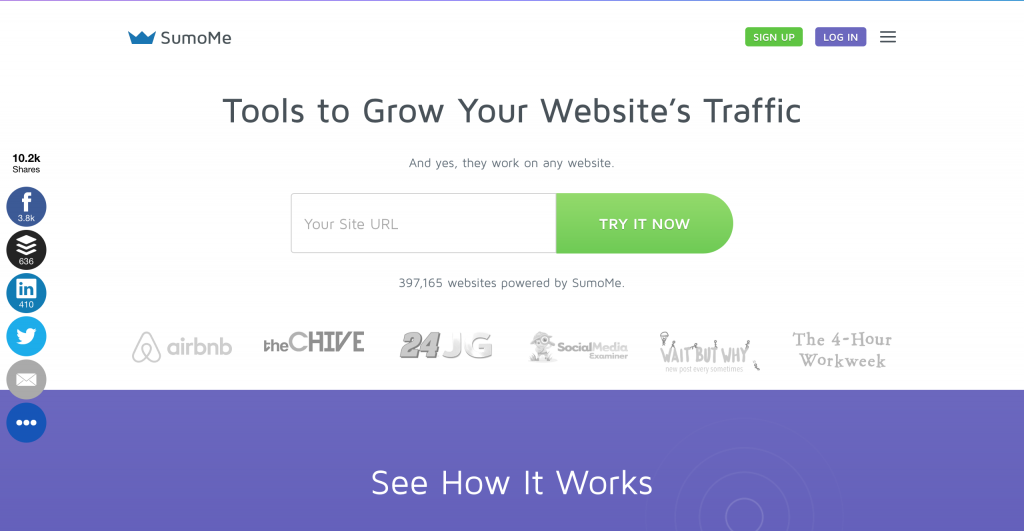 SumoMe is a WordPress plugin that offers a plethora of tools to help you grow your email list. It offers different types of Optins and popups . It also includes Heat Maps & Content Analytics features which allows you to check your most important stats, it allows you to add a social media sharing widget to your site, and many other features that would make help you grow your traffic and email list.