Email communication has become an integral part of our daily lives, both personally and professionally. Whether you're a freelancer, a business owner, or simply an active internet user, staying on top of your emails is crucial. But with the overwhelming amount of messages flooding our inboxes, it can be challenging to manage them efficiently. That's where email checker extensions for Firefox come to the rescue, providing you with the tools you need to streamline your email management process and boost your productivity.
Firefox, one of the leading web browsers, offers a range of email checker extensions that integrate seamlessly with your browser, providing you with real-time notifications, advanced filtering options, and enhanced security features. In this comprehensive guide, we'll explore the top email checker extensions available for Firefox, delving into their features, benefits, and how they can transform your email experience.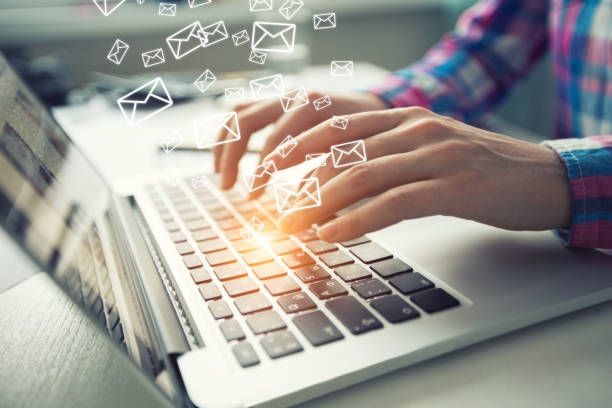 Firefox Monitor is an official extension developed by Mozilla, the creators of Firefox. This powerful tool allows you to check if your email address has been compromised in any data breaches. By simply entering your email address, Firefox Monitor scours the web for known data breaches and alerts you if your email address appears in any compromised databases. This feature is invaluable for protecting your online identity and preventing potential security breaches.
Checker Plus for Gmail is a popular email checker extension that offers seamless integration with your Gmail account. With this extension, you can receive real-time notifications for new emails, view and read messages without opening your inbox, and even send emails directly from the extension. It also supports multiple Gmail accounts, making it ideal for users with personal and business email addresses. By reducing the need to constantly check your inbox, Checker Plus for Gmail allows you to stay focused and efficient throughout your workday.
Mailshunt Email Verifier is an essential tool for maintaining a clean and up-to-date email list. With this extension, you can quickly verify the validity of email addresses, ensuring that your messages reach the intended recipients and minimizing the chances of your emails being marked as spam. Mailshunt Email Verifier also provides detailed reports on email verification results, allowing you to identify and remove invalid or risky email addresses from your list easily. By improving the quality of your email contacts, you can enhance your email deliverability and engagement rates.

Commonly asked questions:
Q1: Are email checker extensions safe to use?
Absolutely! The email checker extensions mentioned in this guide are developed by reputable organizations and follow strict security protocols. However, it's always a good practice to review the permissions requested by an extension before installing it. Stick to extensions from trusted sources like the Mozilla Add-Ons website to ensure your online security.
Q2: Can I use multiple email checker extensions simultaneously?
While it's technically possible to use multiple email checker extensions in Firefox, it's generally not recommended. Using multiple extensions with overlapping features may cause conflicts and impact performance. Instead, choose one or two extensions that best suit your needs and provide the features you require.
Q3: Do these extensions work with other email providers besides Gmail?
Yes, many email checker extensions, including Checker Plus for Gmail, offer compatibility with popular email providers like Outlook, Yahoo Mail, and more. Before installing an extension, check its description or user reviews to ensure it supports your preferred email provider.
Q4: Can email checker extensions help me manage spam emails?
Absolutely! Email checker extensions often include advanced filtering options, allowing you to create custom rules and automatically categorize or move spam emails to specific folders. Additionally, email verifier extensions like Mailshunt Email Verifier can help you identify and eliminate risky or suspicious email addresses from your contact list, reducing the chances of spam messages.
In conclusion, email checker extensions for Firefox can revolutionize the way you manage your emails. From real-time notifications and seamless integration with your email accounts to enhanced security features and advanced filtering options, these extensions offer a plethora of benefits. By adopting the right email checker extensions, you can improve your productivity, protect your online identity, and streamline your email management process. Embrace the power of Firefox email checker extensions today and unlock a more efficient and secure email experience.